Water Damage Restoration
Since 1987, American Renovations Professionals LLC has been providing superior water damage restoration services that local homeowners and business owners trust for fast response and quality results. If you've recently experienced water damage, whether from a flood, burst pipe, toilet overflow or appliance leak, American Renovations Professionals LLC has developed a safe and effective protocol to contain, eliminate, and repair water damage. Call now - our certified restoration contractors are standing by to take your call and will be there for you when you need us most.
---
Call for a FREE Quote
---
American Renovations Professionals LLC's Water Damage Remediation Process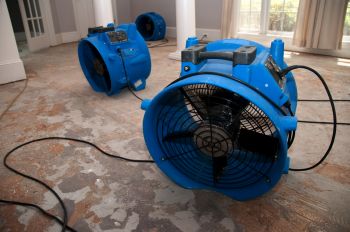 Here at American Renovations Professionals LLC, we understand that when water has damaged your property, time is of the essence. The longer the water sits, the greater damage it is doing to your property. Upon calling (919) 205-9003, your call will be immediately dispatched to our closest restoration team. Our certified restoration experts will arrive quickly to begin assessing the damages.
First, we will remove all water and open structural components such as ceilings and walls that can be holding any hidden water to avoid any mold or mildew from forming. Our moisture readers measure the completeness of the extraction, so you can rest assured there will be no moisture left behind! Then, our state of the art air movers will begin to dry out the affected areas, and dehumidifiers as well as other industrial grade machinery are delivered to your property to dry all surfaces thoroughly, including walls, ceilings, flooring and carpets.
Once the water has been removed and moisture has been dried, the contaminated surfaces are decontaminated to remove toxins, especially when class 3 water is identified. The water damaged areas are sanitized and odors are neutralized. With the water done and the area safe, American Renovations Professionals LLC will begin to repair any structural damage caused by the water damage. Our expert team of restoration contractors have over 34 years of experience replacing and repairing roofs, flooring, patching ceilings and walls, repainting, and rebuilding your property back to its original condition.
From your initial phone call to our final day on the property, you will feel completely taken care of. We will be with you every step of the way to safely eliminate your water damage and get your property back to feeling safe, clean, and like new again. Call (919) 205-9003 for FAST response!
---
Call for Fast FREE Quote
---